Tricks and Tips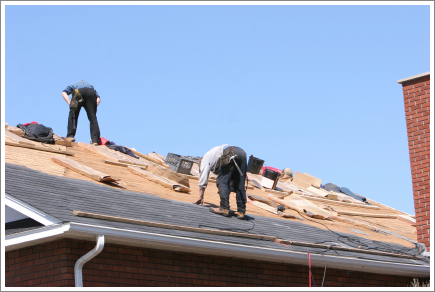 Are you looking to start a do-it-yourself project? J&J Cardona Construction in Pembroke Park, FL is here to help. Our team of knowledgeable experts is here to share the helpful hints they've learned over the years that guarantee a beautiful finished project. Browse through our list below and see what we can do to help you.
Kitchen Cabinet Refacing and Refinishing
One of the most dramatic ways to give your kitchen a new look is to change your cabinets.
There are a number of options available today. The most expensive choice, of course, would be to replace the cabinets completely. But, if your cabinets are well-made and in good condition, another more cost-effective route may be the better choice for you. Read more about cabinet refacing and refinishing.
Remodeling Savvy: Affordable Luxuries
Even if you're remodeling on a budget, you can have those luxuries that seem out of reach. Whether you are remodeling your kitchen, bathroom, basement or even considering an addition, architects and interior designers have the insider tips to making those remodeling luxuries more affordable. Read on so you can, too.
Have it your Way with a Custom Builder
Hiring a custom builder is the only way to ensure you get exactly what you want from any job. Whether it be wood, metal, plastic, or concrete, whether it's a kitchen remodel, a home addition, or a radical alteration in your home's floor plan, a contractor who focuses on custom built renovations or homes will make sure you have it your way, to your precise specifications. Learn more about the benefits of having a custom builder.
Time for a New Roof?
As roofs are the most important part of our home's weatherproofing, a leaking roof can cause incalculable damage in a relatively short period of time. Unfortunately, once a leak has sprung it's often difficult to get a roofer out to make simple repairs. Roof replacement is more their game and it's a higher cost job as well. However, understanding the reasons behind a roofers' reluctance to make repairs can better position you to procure the repair services of a competent roofer. Read more about the importance of a quality roofer.
Save Money on Your Next Plumbing Call
Sooner or later, we all have to call a plumber and plumbers can be expensive – there's just
no way around that. However, there are a variety of ways to improve the value you get for
your money. Many people make the mistake of shopping for plumbing primarily based on
the plumber's hourly rate. This can be very misleading. It's far better to look at overall
customer satisfaction, even if rates are higher than average. Learn more about how to find
a quality plumber.
Repainted Cabinets: A Smart Kitchen Update
Q: Our house was built in the 70s, and I'd really like to change the look of my
kitchen. The cabinets, although in good, solid condition, look dark and dated.
What are my options?
A: Your problem is a common one. Many people today are opting for a lighter look in their kitchens. The most expensive choice would be to replace the cabinets completely. Another option would be to reface the cabinets. This involves applying a new wood veneer to the cabinet bases and installing new doors and drawers. You can also keep the wood look by having the cabinets stripped, bleached and refinished (a messy and expensive process with sometimes disappointing results). Your other option would be to paint the cabinets, which can be the most cost-effective of all, offering the best return on your investment. Learn more about your cabinet options.
Make Your Appointment
Don't trust your construction work to anyone else. Call J&J Cardona Construction today.